CNN – Camp News
July 15, 2017
By: Arielle Flores
Week #3 Recap
Wacky week 3 came and went. It was filled with activities, adventure, and awesomeness!
Monday gave us Uncle Magic, and with him floating tables, white doves and a face of disbelief. From the pioneers to teen quest, campers and counselors had a great time as Uncle Magic performed mind blowing tricks that got everyone on their feet. He even called on helpers from both sides. Monday(and the camp) also welcomed special friends from China. They and the regular campers had so much fun teaching and learning about each others culture. It was especially fun showing them all of our dances such as the Cha-Cha Slide and the Cotten Eyed Joe(which was their favorite).
Tuesday, everyone became a unit as the whole camp(counselors included) went to the movies. What great timing too; watching a movie while it is raining is a great way to spend time together and bond even more. The movies were great! The younger kids enjoyed the hilarious film Despicable Me 3; they even continued to talk about it after leaving the theater and arriving at camp. The older kids sat on the edge of their seat with the action filled Marvel Comics movie Spiderman: Homecoming. Tuesday was a great day to get closer with our fellow campers and solidify friendships.
Wednesday ended up being the wackiest of all the days(and the most fun) with it being crazy hair day. There were so many different styles of crazy hair. Campers and counselors participated and laughed at the silliness the day provided. Even our friends from China enjoyed the concept of getting crazy. It was such a great day, and a day that ended in 'Until we see you again' instead of 'Goodbye' as our new friends went back to China.
Thursday was the most anticipated day as it was the trip to Dorney Park! There were many enthusiastic campers ready, and set, to get on the bus and ride to Pennsylvania to get on a roller coaster. They came back all content about the trip and excited about the next one.
Friday was a wet one, but even then the sun is still out in the rain, just behind the clouds. And so, instead of letting the rain stop us camp went on with just as much fun as the other days, and weeks. New dance routines were created, basketball games were just as intense, and sometimes people even saw double! That's right, Friday was also Twin Day. Campers and Counselors came in looking like twins. Not only that, it was also the highly sought, and waited for Senior Sleep over. With pranks, 'Hunger Games' type games, competitions, Man Hunt and so much more it was a night they won't soon forget.
Week 3 was great and the weeks to come will get even better!
---
July 13, 2017
By: Arielle Flores
Wacky Wednesday
Wednesday gave us a way to show off our inner creativity and craziness, with Crazy Hair Day!
So many creative hair styles. Styles from Donut Buns, to Dyed Hair, and Floral Farms. There was so much laughter at the silliness of doing something different with our hair. Overall, everyone had a good time and even shared style secrets.
On a nice, sunny, summer day such as Wednesday, it would be a shame to not go for a bike ride. Nope, not the engine roaring, helmet with flames type of bike ride; the kind with pedals and knee pads. Thats right, the kids enjoyed the day with bike rides around the blacktop, some with training wheels and others daring to go pro.
The day went smoothly, and everyone had smiles on their face, including our friends from China. They participated in everything. They saw Uncle Magic on Monday, went to the movies on Tuesday, and laughed along with us about the crazy hair on Wednesday. Sadly, Wednesday was also their last day. They ended their stay here with camper and counselors saying 'I love you' in Chinese. Everyone learned a little something with this experience. The kids are Savant and were Benevolent(Words of the Days), to our guests.
Overall, Wacky Week has been a blast so far! The rest of the week should be just as amazing. Coming up is Twin Day and the Senior Sleep Over, and it will surely be filled with wackiness and silliness.
---
July 10, 2017
By: Arielle Flores
Magic Monday
The first day of week 3 came and went, and provided a bounty of joy, fun, and laughter. Cedar Brook Day Camp welcomes special guests from China! The same day provided a monumental mystical magic man called Uncle Magic!
The day started out with everyone ready to party, and so campers and counselors moved their fast feet to the music. After doing their morning warm up, they sang Happy Birthday to all birthday's for that day. Then everyone was introduced to our special guests from China. With the Word of the Day given, and their blood flowing all campers were ready to continue their day filled with activated and electives.
Later in the day Uncle Magic came and wowed the campers and counselors with disappearing tricks, floating tables, and doves. All of these magical moments, while rocking out to instrumental hip-hop and making the kids and adults part of the show.
At the end of the day everyone gathered in the front lawn and rocked out to line dance music. When we ASSAY(word of the day), or analyze, the day, all went well and everyone excited about the rest of the week.
---
July 9, 2017
By: Arielle Flores
Second Week Recap
Week 2 of Cedar Brook Day Camp is over and week 3 is about to begin.
Week 2 was a blast just as predicted. Monday presented a wave of exuberance(word of the day) that burned within all present. It all patriotic with a sea of Red, White, and Blue. All in preparation for 4 of July on Tuesday, also when camp was closed for families to spend time together.
Wednesday welcomed us with another fun trip in our schedule to the Turtle Back Zoo! The younger ones enjoyed seeing the vast diversity of animals. From A to W(sorry, no Z's), the kids saw Alligators to Wolves. There was so much to do and see. Between the Prehistoric playground to the different exhibits, the campers were offered a day full of fun and adventure. The older ones got to enjoy a grander version of our rope adventure course with the zoo's Treetop Adventure Course. It offered an Aerial Obstacle Course, and a Zip Line! 30 unique challenge elements with an average run time of an hour to an hour and a half.
Thursday taught that preparation is key. We prepared for rain and yet when it didn't we still got to enjoy the great outdoors. With field sports introduced, campers got to enjoy a rowdy game of campers vs. counselors at kickball. Cedar Brook sure does have a lot of star athletes(and I'm talking about the campers!) Mr. Q took the kids on an adventure within the brook and the kids took pleasure in discovering the natural beauty and fun in being outside. The kids also got to experience canoeing! And what's a fun day without music and dancing? The campers learned new dances, and even enjoyed a hyped up game of freeze dance and musical chairs. Thursday also made room to prepare for Friday's Olympics. The campers and counselors crated a banner, a song, and chant for their team. Thursday was filled with such camp spirit!
Thursday's practice with preparation, produced fruit for Friday, when it actually did rain. Therefore, instead of the Camp Olympics(which will happen at some point in the very near future) the campers enjoyed and Indoor Fun Day. There were two Theaters(Movie Rooms), Mr. Q showed how to make the perfect paper Air Planes and then held Plane Races. There was an improv book reading for the younger ones. They had to act out the story that they were reading, and had dance parties between the cabins. The game room brought us back to Uno and CandyLand, all the while enjoying the company of each other. The rain also provided extra time for the groups to prepare their chant, song, and banner. When the Olympics come it is sure to better than ever before.
If weeks 1 and 2 were any indication, then week 3 is going to be phenomenal. Week 3 is Way week, and an opportunity for all to get silly and crazy with laughter and fun. Monday kickstarts the week with magic from Uncle Magic, and two trips! One on Tuesday, everyone heads to the Movies and another on Thursday to Dorney Park. And in-between is crazy sock day and crazy hair day!
This camp surely is filled with exuberance.
Don't forget to check out our Facebook page:
https://www.facebook.com/cedarbrookdaycamp
---
July 1, 2017
By: Arielle Flores
End of the First Week
Friday, June 30, 2017, spirit day at Cedar Brook Day Camp marked the last day of the best first week ever. The kids had a blast!
All campers and counselors gathered on The Hill for morning announcements and preparation. With a sea of blue and gold covering The Hill, campers excitedly got ready for the day. First, they celebrated three birthday's with the birthday cha-cha song and a big round of applause. In the spirit of Spirit Day the campers showed off their dancing skills with The Chicken Dance and the Cha-Cha Slide. They even got the counselors and teachers to dance along with them! What a great way to start the morning. Then came the word of the day. The kids learned the word Fidelity. It is the state of being faithful or loyal.
After all that, the campers enjoyed their day with activities and electives. There was a great rely race that had everyone buzzing with excitement before and after. Mr. A showed them how to shoot a bow and arrow like the greta comic book heroes Hawkeye and Green Arrow. Ms.Jen taught them how to write a song about a magical forest and ice cream. The campers also had fun with Mr. Q, who showed them how to make a bottle rocket with a few drop of rubbing alcohol, oxygen and a lighter. These are just a few of the many fun activities that the kids enjoyed.
With week one down and fun to last a summer, week two looks just a promising. Week two is Olympic week, offering another trip, the parent BBQ and Olympic Day it looks to be just as fun as the first week! In honor of Independence Day, Monday, July 3, the camp will be wearing Red, White & Blue.
Your goal should be just out of reach but never out of sight.
---
June 27, 2017
By: Arielle Flores
Camp, Day #2
Voyagers C with Counselor discovering nature's wonders
Day two of Cedar Brook Day Camp only got better! With the campers excited for the new day and the counselors ready to show off their inner kid; kids, teens and adults had a blast. The day started off with everyone on the lush green hill for morning announcement and our signature cheer. Not only were the kids involved but the staff as well! Then the day continued with intense games of basketball and ga ga. Day two also featured new electives and activities for the campers; swimming and radio. Campers were able to show off their olympic swimming skills. They also took control of the station, taking charge of informing everyone about the trips and events to come.
The coolest part of the day was going on an adventure in mother nature. The scavenger hunt opened up new wonders for all to discover. The brook also provided a plethora of life to find and examine. Cedar Brook Day Camp continuously provides new adventures and learning experiences that are all wrapped in fun for campers and counselors alike.
What's so great is that adventure is not only limited to the boarders of Cedar Brook Day Camp, but expands to other places such as New York City! June 28, grades 5-9 will be able to explore Times Square. The NY trip will be from 9am to 5:30pm with registration still open for the morning of June 28. The trip will potentially consist of stops at Rockefeller, Apple Store, Central Park South, the M&M Store, the Hershey Store, and Public Library. For lunch, what better way to embrace NY than with their famous NY Pizza!
With camp deep in the fun zone, it's no wonder Cedar Brook Day Camp truly is how camp should be.
1.2.3…Team! 4.5.6…Family!
If you want to make friends, you have to be friendly—Quote of the day
---
June 26, 2017
By : Arielle Flores
First Day At Camp
Day one of Cedar Brook Day Camp, has come and was filled with much activity.
The day started on our lush green hill, with all people part of the camp gathered together. At the hill, camp announcements were given and a variety of catchy clean music was played. Throughout the day, campers and counselors participated in a numerous amount of activities. These consisted of archery, the rope course, music, and video games. The day also offered many friendly competitive games such as of basketball, kickball, ga ga, soccer, and a few races.
One of the highlights of the day was when all group divisions gathered once again on the hill for Cedar Brook's Best Cheer Crew. Each group preformed a cheer representing the spirit of Cedar Brook. With campers buzzing with excitement and counselors cheering on, the competition started. From chants, to songs, to dances, the competition had everything. Only the best of the best at Cedar Brook.
What a great way to start the week, with highly energized camp spirit! The rest of the week looks to continue the greatness that started today. Tuesday will be a scavenger hunt; Wednesday there will be an ice cream social and trip to NY; Thursday is the day everyone is at Crystal Springs; and Friday everyone shows up wearing the camp spirit, donning the signature Blue and Gold colors.
It truly is, Summer Camp the Way it Should Be!
---
 Cedarbrook News Network
June 25th, 2017
By Arielle Flores
It's Lunch Time!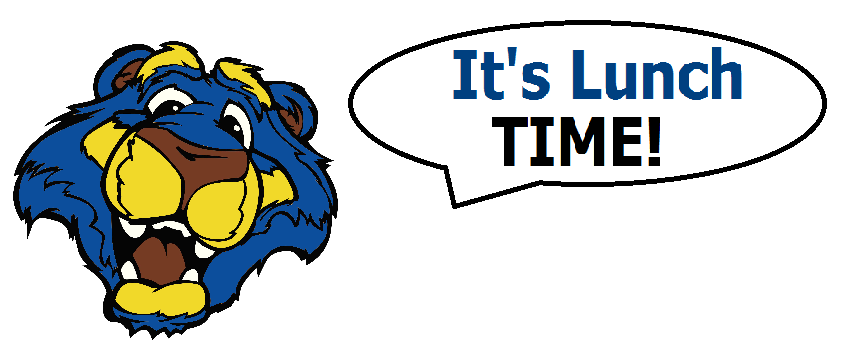 The lunch menu for the 1st 4 weeks is now online.  Please check for some of the meals planned for your child online.
---
June 15, 2017
By Arielle Flores
Camp Open House Review
Monday, June 12, 2017, at 7pm began Cedar Brook Day Camp's open house. This was the first event indicating the start of the camp's summer 2017 year. The meeting spoke of great plans and promises for kids and parents. The grand outcome of open house inquirers, and the fun atmosphere from beginning to end, was a small view into a larger picture of the many friends the kids will make and the enjoyment both parents and children alike will encounter.
The meeting held true to its promise of covering all topics surrounding the camp, leaving parents secure about their decision to send their kids to the camp. All questions were answered and enthusiasm followed them out the door. Parents learned about the importance of relying on CampMinder. CampMinder will be the go-to parent portal for all things relating to their kids and the camp. CampMinder will include access to family information, forms and documents, health history, elective list, payments and invoices for tax purposes. It was highly stressed that all parents become accustomed to the daily use of CampMinder. This will be especially important when picking out the elective for the kids on a weekly basis.
The camp schedule and hours of camp events was also discussed in generalized terms as the full schedule and completed guide will soon be available for all. Transportation was also a topic of interest as a new door-to-door bus transportation service is available for all campers. This new transportation service caters to families throughout Somerset, and Middlesex County (though not all of Middlesex County will be covered).
Before and after care was extensively spoken about. Regular drop off time is between 8:30AM and 9:00AM, with camp activities beginning at 9:00AM. Pick up will be between 4:00PM and 4:30PM. However, there is an option for before and after care with any combination of the parents choice. Before care allows parents to drop off their kids the earliest at 7:00AM and pick up their kids the latest at 6:30PM.
The camp also promised the parents that all children participating in the camp will receive lunch.  Although lunch will be an additional fee, and parents have the choice to opt out, if their child does not have lunch for the day they will still be fed. This came with the warning that though the child will be fed a charge will be placed on their account.
There was so much discussed. Some other topics were the special events calendar, the freedom of choice elective program, and disciplinary procedures. As a special treat, they also heard from a small group of counselors and the elective/activity they will be teaching, giving a short account of what the class will be about.
With the parents happily satisfied about all the will be offered to their children, the night ended on a high note. The final minutes were dedicated to the camp shirts, a final reminder to constantly be on alert on CampMinder, and that a full schedule and completed guide will soon be available for all.
---
June 8th, 2017
By: Arielle Flores
Cedar Brook Open House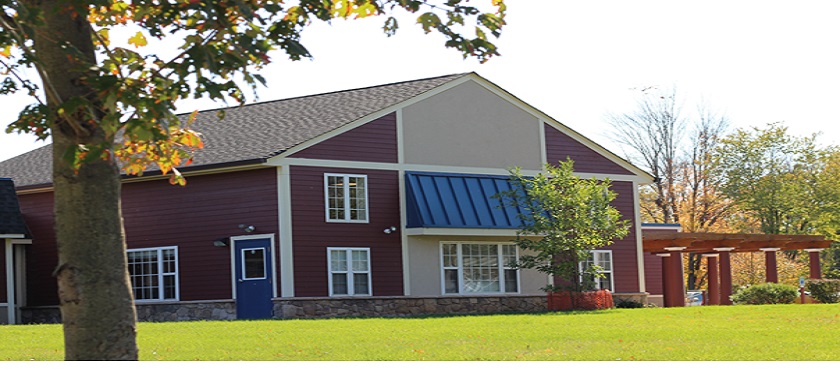 A time to mingle and learn, and see what is offered and who is offering it!
On Monday, June 12, 2017, Cedar Brook Day Camp welcomes you to our open house. The opportunity to get an inside scoop about all things summer camp will happen at 152 Cedar Grove Lane, Somerset, NJ 08873 at 7pm.
You will get a well rounded session, with a camp overview about everything, and anything, you will need to know. From what to bring to camp, field trips and, special events, electives, and activities. All topics are open for discussion. Also included, so that you are not lost, there will be a parent resource guide, as well as lesson about how to utilize CampMinder,
Best of all, a Q&A will take place to answer any and all questions you may have. Get a notebook ready with burning questions, and bring it to the staff. Feel free to voice any concerns and we will put you at ease with the secure, fun and learning experiences your kids will be having. We want to leave with all the knowledge you can get. So, come on down to Cedar Brook Day Camp's Open House!
---
---