Summer Camp the Way it Should Be!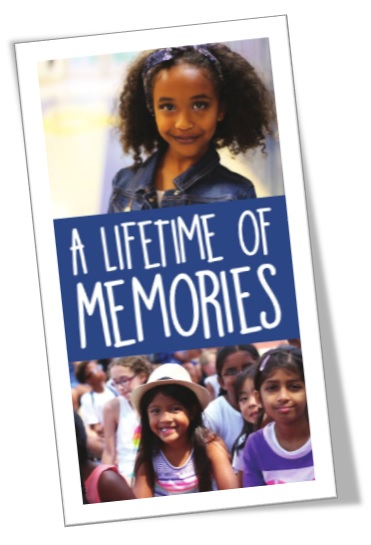 Many local camps disguise themselves as "Summer Camp", when in fact they are nothing more than a "Summer Program". Offering a variety of enrichment programs devoid of traditional summer camp activities that you remember as a child such as hiking, fishing, canoeing, and an array of awesome special events. Is that really summer camp?
Cedarbrook's vision was to create a camp with several activities (60+) for campers to choose from mixed in with some awesome special events at a moderate price. Our Special Events infuse a unique, unpredictable feeling of excitement and energy to every camp day simulating the spirit of a sleep away camp. The big difference being, your child returns home to you every day to sleep in their own bed!
Cedar Brook is a traditional summer camp located on multiple acres with modern technology and amenities. Our camp is for campers (ages 3-15) all levels of camping experience and interests, including first-time campers. In addition to traditional camping activities campers can also participate in array of other activities such as; gymnastics, basketball, archery, martial arts, canoeing, drama, media production, dance, and culinary instruction just to name a few.
Campers Freedom of Choice
Our Freedom of Choice Elective Program gives campers the opportunity to participate in activities that they like and choose themselves weekly! Our innovative program consists of over 60 diverse and exciting activities, providing campers with an incredible amount of variety. Through our Freedom of Choice Program, campers are able to discover new interests, learn new skills, improve their talents, and have fun doing it!
Our Freedom of Choice Program is for Adventurers (grades 1-2), Voyagers (grades 3-4), Explorers (grades 5-6) and Teen-Quest (grades 7-9) campers. Campers entering Pre-K and Kindergarten are "Pioneers" who follow a traditional Camp schedule with many of the activities offered to the older campers in preparation for the Freedom of Choice Program as a Adventurers.
Awesome Special Events
Every morning of every summer camp day, Cedar Brook Campers wake up to check their Special Event Calendar and see what awesome fun will be shared with their friends and counselors. Every day at Cedarbrook is special, but some days are more special than others! Our extensive special events are age appropriate and add spirit, tradition and enthusiasm to Cedarbrook. Some special events are camp wide events while others occur just for a smaller group within camp.
What makes Cedarbrook a Special Place? Our Campers!
Our campers at Cedarbrook are our biggest advocates! They love our camp. Our campers learn new activities every year, but what draws them back is our warm, caring environment… An environment in which friendships are encouraged, self-sufficiency and tolerance in learning to live with others is taught.
Every day they share, play, learn, and laugh together with camping buddies. Each day they can't wait to see their friends the next day. There is no other place they would rather be....CAMP! The bonds of friendship forged at Cedarbrook are uniquely strong and many will last a life time.
Our campers make Cedarbrook a special place. They really do! We think our campers are the coolest; with all their gifts, differences, quirks, insecurities and curiosity. Every day they bring a high level of energy, enthusiasm, and unique kindness towards their fellow campers every day. For the time your kids are at Cedarbrook, they are our life!
At the end of the every summer our campers leave with some amazing memories that will last a lifetime, and we are so very happy we were able to spend time together.