Special Events

Every morning of every summer camp day, campers check their Special Event Calendar and see what exciting fun awaits them at Cedarbrook!
Special Events, at Cedarbrook, is a continual flow of positive energy, enthusiasm and good will that permeates throughout our camp community. Our Special Events infuse a unique, unpredictable feeling of excitement and energy to every camp day- simulating the spirit of Sleep away Camp, while being able to go home at the end of the day! The Special Events Calendar features a fantastic mix of original and traditional programming including theme days, after-camp parties, trips, inter-camp events, and all-camp competitions!

S

pecial Events at Cedarbrook start as soon as our campers arrive on campus in the morning and end just before departing the camp each day.
Morning Assemblies
Get ready for the famous Cedarbrook Morning Assembly where anything can happen and it usually does. The entire camp community assembles in the Amphitheater. Whether it's one of our crazy staff challenges or joining in an all-camp dance off. It's the best way to start our day!
Afternoon Assemblies
Campers look forward to the end of the day at a chance to claim their Cedarbrook Spirit Prize during afternoon assembly. Throughout the day, Campers are awarded raffle tickets from counselors and instructors for participation, great behavior, and exemplifying the Cedarbrook camp spirit. Ticket winners can choose from an array of prizes.  The prize station promotes positive energy, enthusiasm, and good behavior amongst the campers.  Every camper has a chance at winning something!
Some of our Special Events...
Camp Carnival Day – Rides, Games, Prizes, and big time fun!!
Mid-Summer  Gala – Campers trade in their play clothes for elaborate gowns, party duds and carnival masks as they participate in the camp's annual black tie gala, highlighting the end of another successful summer. After a scrumptious dinner, Campers spend the night palling around and


learning the latest dance moves from their instructors.

Spray Park Party - Younger campers enjoy a day in the Sun in our water Spray park!
Senior Camper Sleepover – Senior campers (Gr. 5-8) sleep over at Camp Cedar Brook for a night of unforgettable fun and lifelong memories "Camp Favorite".
Campers vs. Counselors - Campers Challenge Counselors in an Array of Fun Games.
Color Wars – This event is the highlight of the summer for many; Color War is a 2-day event all-camp competition in which the entire camp splits into 3 teams (Red, White and Blue) for 3 extra-exciting days of athletic, creative and performance competitions- while teaching important skills such as teamwork and sportsmanship. Color War brings out the best in campers, creating memories that last a lifetime.
Olympic Day – Campers/Counselors carry the torch to light the campfire to signal the beginning of the Cedar Brook Fun Olympics. Campers participate in an array of silly fun-filled events to determine what group will win the gold! Mock medals will be awarded to the campers
Wacky Water Day – Campers participate in an array of special events
Petting Zoos
Magic Shows
Parent BBQ Nights
and more!!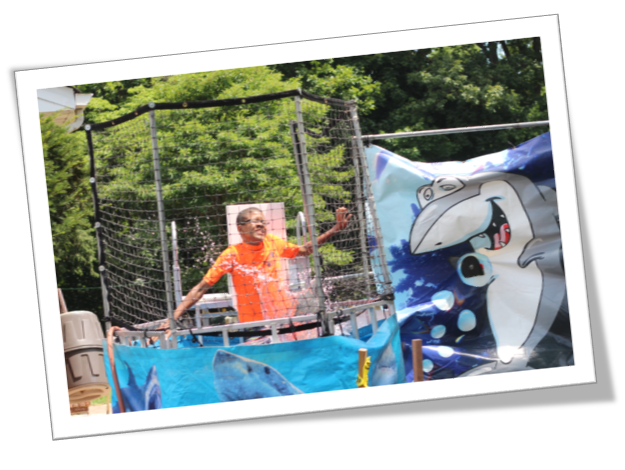 Theme Days
Team Jersey Day – Where the Jersey of your favorite sport Team
Twin Tuesday – dress like a friend Wacky Wednesday – dress as crazy as you want
Wacky Hat  – keep the wackiness down to your headwear
Super Hero Day– be your favorite super hero for a day
And these are just a few of the special events - we would like the rest to be a surprise for you once camp starts!!!!!!!!!!!!!
On theme days the 2 Cabins with the most participants dressed for the day's theme will win a surprise prize for the entire group!