Cedar Brook Creative Arts
Campers who love art will love Cedar Brook Creative Arts Department! Professional Artists/Teachers direct the Activities.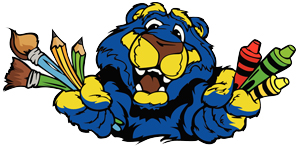 The Creative Arts Department is divided into specialty areas:
Arts & Crafts (includes painting/drawing, stained glass, leather craft, paper making, macrame, jewelry, basket weaving, air brush, lanyards, braiding, weaving, paper mache, enameling, nature crafts, block printing, puppetry, needle craft, mask making, bead craft, plaster projects, decoupage, string art, nature crafts, cartooning, calligraphy, t-shirt factory, rocketry, photography and up-cycling.
Everyone enjoys viewing art, especially if it is created by a friend or, better yet, yourself! So, at Cedar Brook, we host weekly exhibitions in our Art Gallery complete with music and snacks! Awards too!
Ours is a wide-ranging Arts Program that is designed to stretch the artistic horizons of our campers and provide almost endless opportunities for artistic expression and fun!
The Creative Arts Department includes:
PAPER-MAKING – Campers make their own special greeting cards, stationery, posters and amazing artwork!
T-SHIRT FACTORY – This is one of the most popular workshops in the Creative Arts Department. Campers learn silk screening techniques and create special t-shirts for their bunkmates or special events. Tie dyeing is also popular and the t-shirts the campers produce would make Jerry Garcia proud! Batiking and fabric painting are also part of the T-Shirt Factory curriculum and campers produce everything from fancy covered pillows to designer headwear. It's all good!
PAINTING & DRAWING – This is one of the most popular workshops in the Creative Arts Department. Staff artists teach campers a variety of painting techniques using acrylic paints and canvas. Classes in water color painting and charcoal and pencil drawing are also conducted. All artwork is displayed in the Creative Arts Center during our July and August Parent Visiting Days.  It's a great art show!

The activities featured in the Arts and Crafts Workshop change every week. Classes include:
ARTS & CRAFTS -
Air Brush, Macrame, Fimo Jewelry, Basket Weaving, Lanyards, Braiding, Weaving, Papier Mache, Enameling, Nature Crafts, Block Printing, Puppetry, Needle Craft, Mask Making, Bead Craft, Plaster Projects, Decoupage, String Art, Nature Crafts, Cartooning, Calligraphy and lots more!
MODEL BUILDING ROCKETRY - Campers design, build and launch Estes brand and custom model rockets.
PHOTOGRAPHY – Campers are provided digital cameras and taught the basics of photography by specialty instructors. Advanced students will receive instruction in the use of Photoshop and photo correction. Camper photos will be displayed daily in the dining hall during meals.
UPCYCLING - This will be the ultimate creative expression for all campers to create items using recycled materials.