Dear Parents….
 Do You Remember the Joys of Summer Camp?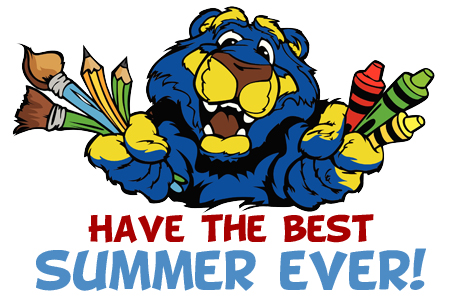 Things were so much easier back when the only care we had was what our mom's packed us for lunch and who our next play date would be with. Sometimes I wish I could trade places with my campers and just be six or seven years old again; the age where I didn't have to worry about the cares of the world and couldn't wait to go splashing around in a pool of water!  How great would life be if my only worry was waking up for a fun day of camp every morning!
Summer camp was always something to look forward to. As the school year finally ended, the joy, excitement and anticipation of summer camp filled the air! Hot days spent at the beach, playing games all day long, trips to the zoo, amusement park or arcade, and relaxing in a cool camp cabins on rainy days. On the first day of camp, even if you knew your friends would be there too, it was like the first day of camp all over again.
For first time campers, fearing the unknown is a normal reaction. Starting the day with a general idea of how you'll be spending your summer mornings and afternoons (with your parents reassuring you that "you were going to have a great time") -- meant that you would be spending hours with strangers. On your way to camp, feeling a bit nervous, you'd be sitting in the car thinking, "Will I make friends?" "Will they like me? Will it be fun?" Then, you'd join your new group and meet your camp counselor.  Your counselor would be friendly, spending time to make sure you felt more comfortable and safe, and giving you plenty of opportunities to mix and mingle with your group.  Starting with a simple game, or that first "meet and greet" activity, you would realize that you had a lot in common with the campers assigned to your group and just like that, you found yourself laughing, running, playing games and planning activities with your new friends!! By the end of the day, parents would pick up (almost drag) their children from camp; happy, exhausted, tired but chatting with excitement - anxious to return the next day and all fears have been pushed aside!!  And by the end of the summer, they couldn't wait for next year's camp season to come!
As I grow older, I have a greater appreciation for what camp did for me. It forced me to go out of my comfort zone; meet people that I wouldn't have met otherwise & try new things. Every day I did something different, learned a cool new game, and created a new set of friends separate from my friends at home or school. It was important to have both, and later I saw that some of the people I met at camp never left my side.
We realize choosing a good summer camp requires a tremendous amount of trust! 
As you & your child enter Cedarbrook Day Camp, you'll immediately feel at ease from the warmth of our summer camp staff and counselors. We want our campers to feel at home and through their camp experience, you'll understand why our campers return year after year for a safe and nurturing day camp experience full of adventures, friendships, and lifelong memories.
While we're proud of Cedar Brook Day Camp's 27 acres of open fields, woodlands,  pools, splash park, 20,000 square foot fully air-conditioned activity center with gymnasium and our diverse selection of activities, our most important asset is Our STAFF.  It's easy to get excited about our great programming; but the greatest summertime adventures happen when our staff interacts with your child and fosters genuine relationships!
We have created a very special place for our campers; a safe place where caring hearts and great character is built on the wings of exhilarating fun and extraordinary friendships.  My extended family of approximately 60 staff members from around the world is committed to creating incredible summer memories for your child; Just like the ones you remember as a child!
Looking forward to seeing you this summer!
Galen Smith
Cedarbrook Executive Director