Contact
Cedar Brook Day Camp
152 Cedar Grove Lane. Somerset, NJ 08873
Phone: (732) 595-5497
Email: info@cedarbrookdaycamp.com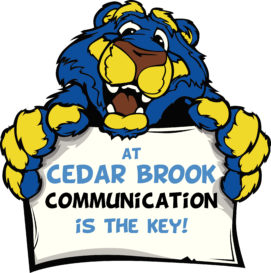 At Cedar Brook, we believe communication is the key to a long and healthy relationship with our clients, campers, parents and families. We at Cedar Brook understand how hard it can be to let go of your children when sending them off into to camp. There are an array of thoughts that go through your head as you wonder what he or she is will doing each Monday through Friday in the summer? We want to put your mind at ease with one simple word: communication.
Throughout the year, our friendly, enthusiastic office staff is fully committed to assisting you in any way possible.
We are available Monday through Friday 9 a.m.- 5 p.m.
The following phone numbers and contacts will be helpful in assisting you with any questions or concerns that may arise throughout the summer months. Our summer camp hours are 7:30 a.m. -6 p.m., Monday through Friday. For directions click here.
We welcome you to visit us at Cedarbrook. We look forward to meeting you and assisting you in any ways possible.
Personal Tours & Open Houses
Personal tours/open houses are offered daily & weekends throughout the year. An appointment is necessary. Simply call our main office at (732) 609-5357 and we would be happy to schedule an appointment with you. You can also email us at info@cedarbrookdaycamp.com
Day Camp Open House dates will be listed on our website.